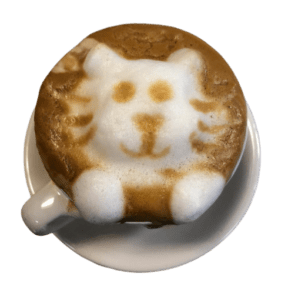 honest, flavorful food
Welcome to Café Crème
Café Crème is a Vietnamese & French locally owned family business. We love to travel, immerse ourselves in local cultures and add that culturally diverse spirit into our café. With our welcoming atmosphere and friendly staff, we try to create your home away from home. 
We offer a wide menu of breakfast and lunch items, as well as fresh made pastries. From our bagel sandwiches to our traditional French crepes, we've got something for everyone! We like to experiment and change our menu often so follow us on Facebook, Instagram, and Twitter to stay updated.
Our eclectic shop includes many things we offer to our local community! We have a kids' corner full of toys and coloring books, to entertain your little ones while you enjoy your morning coffee and breakfast. We offer a printing station for all your work needs and conference rooms are available to rent. With our free library, board games, and local art for sale, we're the perfect colorful neighborhood stop. 
Thank you for supporting your local coffee shop and eatery!
Press:
24 Coffee Shops in America You Have to Visit (People.com)
A Café Crème, de l'art et des croissants (French Morning Texas)
Partners: Our SEO Company - MassConvert